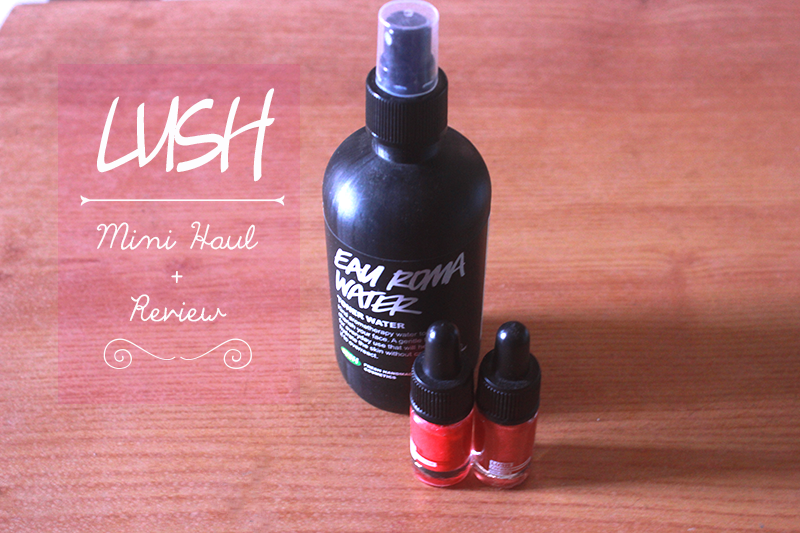 I feel so guilty because I'm sort of cheating! I'd bought these things from LUSH almost 5-6 odd months ago but I never really got the chance to share my review about it. Oh well, better late than never.
This is my first ever purchase from LUSH and I have to say that it's slowly beating Body Shop as my go-to all natural cosmetic store. For those who don't know much about LUSH, here's a video about their company in general. How LUSH originated and how they ethically develop products (no animal testing and all natural products!)


Eau Roma Toner Water
LE REVIEW:
This is absolutely amazing to use when it's hot outside (which is a LOT in Bombay) It's made of Lavender and Rose infused water and it smells amazing! Just spritz a little onto your face when you're back home after a long day out to instantly lift your mood. Even though I bought this a while ago it still feels like there is a lot of product remaining which means that for the price it is definitely worth it! I paid
₹
420 for it when it was on sale (half off). I know it's a bit expensive but I think it is definitely worth the price.
WHAT IT SAYS ON THE BOTTLE:
Kind aromatherapy water to cherish your face. A gentle tonic for everyday use that will help hydrate the skin without causing it to overreact.
FINAL THOUGHTS
: The scent of it is quite pleasing and aromatic and I think it really deserves its title.
Definitely aromatherapy in a bottle!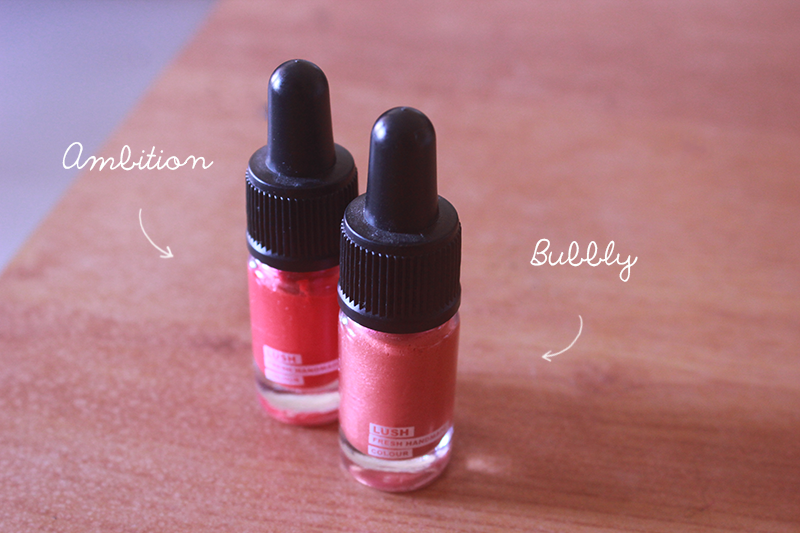 Yes, it does look like lip-gloss, no it's not gloss and yes it's lipstick in liquid form! I've never seen anything quite like it actually. It's rather deceiving but as you apply it, it does turn matte like a lipstick. I have no idea if the concept of liquid lipstick is old or not but it's definitely new to me! I love that LUSH puts so much thought into packaging and I'm loving the little eye dropper-esque bottle! Also, they came with adorable little tags with their names on it and a short description but for the life of me, I can't seem to find them anywhere. It's a pity because they looked quite cute the tags.
Bubbly : Liquid Lipstick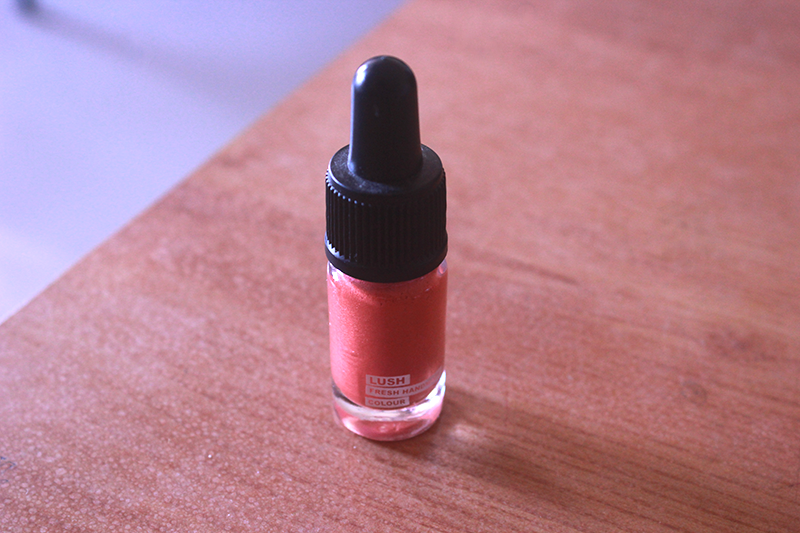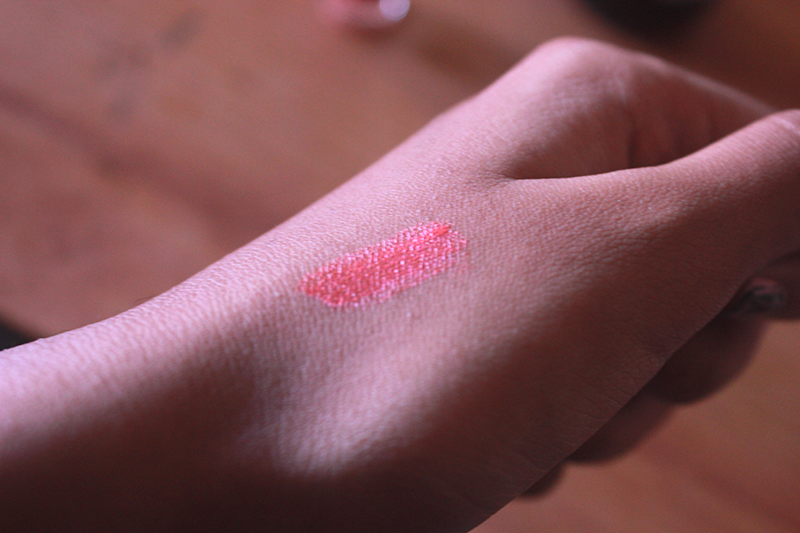 LE REVIEW:
"Bubbly" is a rather pinkish tinged liquid lipstick with little gold sparkles(?) in it. It turns matte almost instantly as you apply it only your lips. My only gripe with it is that it can get too drying after an hour or two.
WHAT IT SAYS ON THE BOTTLE:
A fun, flirty pink that has a subtle shimmer.
FINAL THOUGHTS
: "Bubbly" is perfect for those fun nights out. Also, I think it suits a lot of skin tones as well.
Ambition : Liquid Lipstick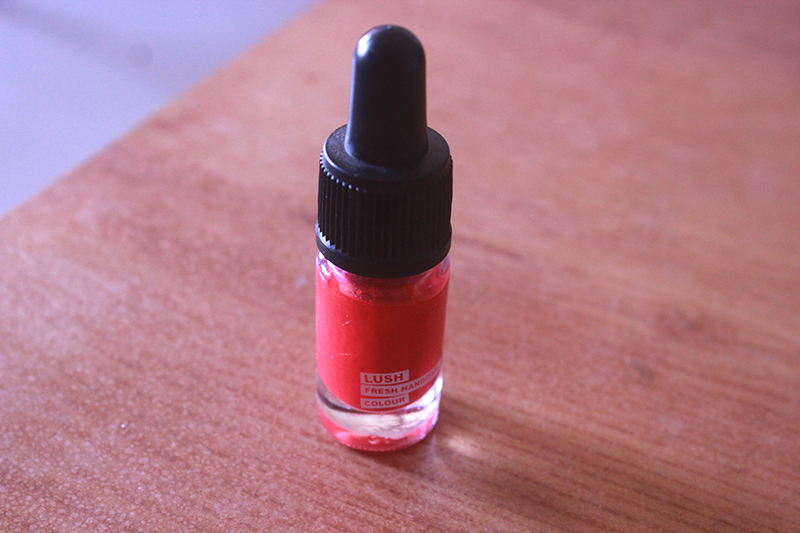 LE REVIEW:
I've probably worn "Ambition" more than any other lipstick I own! It really is quite a versatile colour. You can add a little to your cheeks as well and wear it as a blush! It is extremely pigmented and lasts for a long time.
WHAT IT SAYS ON THE BOTTLE:
A pillar box red.
FINAL THOUGHTS:
For some strange reason, it lasts a lot longer than "Bubbly" does. It is also, a lot more opaque than "Bubbly" I can't really fault it. It's perfect!
What's your favourite LUSH product? I'd love to hear!